Religion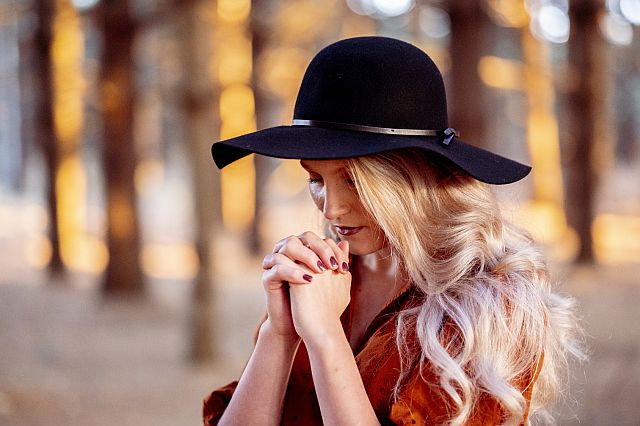 ---
---
Om-Shanti: Studie en Academie Materiaal
Boekbespreking Religion
---
Absent Mother God of the West
A Kali Lover's Journey into Christianity
and Judaism, Rowman & Littlefield 2015
Neela Bhattacharya Saxena
The author draws on her personal religious experiences and devotion to the Goddess Kali as a starting point to reflect on the absence of a Divine Feminine in Christianity and Judaism. We discuss the psychological and spiritual implications of that absence, along with discussing phenomena such as the Black Madonna and the Shekhinah in Jewish mysticism. This book is about the missing Divine Feminine in Christianity and Judaism chronicles, a personal as well as an academic quest of an Indian woman who grew up with Kali and myriad other goddesses. The book examines how the Divine Feminine was erased from the western consciousness and how it led to an exclusive spiritually patriarchal monotheism with serious consequences for both women's and men's psychological and spiritual identity. While colonial, proselytizing and patriarchal ways have denied the divinity inherent in the female of the species, a recent upsurge of body-centric practices like Yoga and innumerable books about old and new goddesses reveal a deep seated mother hunger in the western consciousness. Written from a practicing Hindu/Buddhist perspective, this book looks at the curious phenomenon called the Black Madonna that appears in Europe and also examines mystical figures like Shekhinah in Jewish mysticism.
Raj Balkaran: Audio - Podcast 062: klik hier
The Indian Diaspora
Hindus and Sikhs in Australia
Manticore Press 2019
Jayant B. Bapat, Purushottama Bilimoria, Philip Hughes
Since the late 1990s, the Indian community in Australia has grown faster than any other immigrant community. The Indian Diaspora has made substantial contributions to the multi-ethnic and multi-religious diversity within Australia. The growth of Hinduism and Sikhism through gurus, temples, yoga and rituals of many kind has brought new colours, images, customs and practices to the profile of Australian religion, and the Australian landscape more widely. At the same time, Hinduism and Sikhism have themselves been transformed as Hindus and Sikhs from different parts of India as well as Fiji, Malaysia and other parts of the world have come together to establish a pan-Indian ethos. Hindus and Sikhs here have also interacted with other sectors of the Australian population and with religions from the Western world. This is the theme of this book, it covers the theory of diaspora, the historical development of the Indian communities in Australia since the late 19th century to the present times, current practices and statistical profiles of Hindus and Sikhs in Australia, and interactions between Hindus and Sikhs with the wider Australian community. There are case-studies of the Indian students and women in the Australian community, of Indian communities in Melbourne and South Australia, and of temple building and the Sikh gurdwara.
Raj Balkaran: Audio - Podcast 078: klik hier
Anti-Christian Violence in India
Cornell University Press 2020
Chad M. Bauman
Does religion cause violent conflict and if so, does it cause conflict any more than other social identities? Through an extended history of Christian-Hindu relations, and with particular attention to the 2007-08 riots in Kandhamal, Odisha, this book examines religious violence and how it pertains to broader aspects of humanity. Is "religious" conflict sui generis, or is it merely one species of inter-group conflict? Why and how might violence become an attractive option for religious actors? What explains the increase in religious violence over the last twenty to thirty years? Integrating theories of anti-Christian violence focused on politics, economics, and proselytization, the book additionally weaves in recent theory about globalization, and in particular the forms of resistance against Western secular modernity that globalization periodically helps provoke. With such theories in mind, Bauman explores the nature of anti-Christian violence in India, contending that resistance to secular modernities is, in fact, an important but often overlooked reason behind Hindu attacks on Christians. Intensifying the widespread Hindu tendency to think of religion in ethnic rather than universal terms, the ideology of Hindutva explicitly rejects both the secular privatization of religion and the separability of religions from the communities that incubate them. And so, with provocative and original analysis, Bauman questions whether anti-Christian violence in contemporary India is really about religion, in the narrowest sense, or rather a manifestation of broader concerns, among some Hindus, about the Western socio-political order with which they associate global Christianity.
Raj Balkaran: Audio - Podcast 087: klik hier
The Routledge Handbook of Hindu-Christian Relations
Routledge 2020
Chad M. Bauman and Mischelle Voss Roberts
The tension between the two historical realities, Hinduism as an ancient Indian religion and Christianity as a religion associated with foreign power and colonialism, continues to animate Hindu-Christian relations today. On the one hand the book describes a rich history of amicable, productive, even sometimes syncretic Hindu-Christian encounters. On the other, this handbook equally attends to historical and contemporary moments of tension, conflict, and violence between Hindus and Christians. The handbook explores how the study of Hindu-Christian relations has been and ought to be done, the history of Hindu-Christian relations through key interactions, ethnographic reflections on current dynamics of Hindu-Christian exchange, important key thinkers, and topics in comparative theology, ultimately providing a framework for further debates in the area.
Raj Balkaran: Audio - Podcast 089: klik hier
Routledge Handbook of South Asian Religions
Routledge 2020
Knut A. Jacobsen
This book presents critical research, overviews and case studies on religion in historical South Asia and in the seven nation states of contemporary South Asia: India, Pakistan, Bangladesh, Nepal, Bhutan, Sri Lanka, and the Maldives. Chapters by an international set of experts analyse formative developments, roots, changes and transformations, religious practices and ideas, identities, relations, territorialisation, and globalisation in historical and contemporary South Asia. The Handbook is divided into two parts which firstly analyse historical South Asian religions and their developments and secondly contemporary South Asia religions that are influenced by both religious pluralism and their close connection to nation states and their ideological power. Contributors argue that religion has been used as a tool for creating nations as well as majorities within those nations in South Asia despite, and as response to, their enormous diversity, in particular religious diversity. The handbook explores these diversities and tensions, historical developments and the present situation across religious traditions by utilising an array of approaches and from the point of view of various academic disciplines. Drawing together a remarkable collection of leading and emerging scholars, this handbook is an invaluable research tool and will be of interest to researchers and students in the fields of Asian religion, religion in context and South Asian religions.
Raj Balkaran: Audio - Podcast 090: klik hier
Education and Modernity in Colonial Punjab
Khalsa College, the Sikh Tradition and the Webs of
Knowledge 1880-1947, Palgrave Macmillan 2020
Michale P. Brunner
This book explores the localisation of modernity in late colonial India. As a case study, it focuses on the hitherto untold colonial history of Khalsa College, Amritsar, a pioneering and highly influential educational institution founded in the British Indian province of Punjab in 1892 by the religious minority community of the Sikhs. Addressing topics such as politics, religion, rural development, militarism or physical education, the study shows how Sikh educationalists and activists made use of and "localised" communal, imperial, national and transnational discourses and knowledge. Their modernist visions and schemes transcended both imperialist and mainstream nationalist frameworks and networks. In its quest to educate the modern Sikh - scientific, practical, disciplined and physically fit - the college navigated between very local and global claims, opportunities and contingencies, mirroring modernity's ambivalent simultaneity of universalism and particularism.
Raj Balkaran: Audio - Podcast 092: klik hier
Reading the Hindu and Christian Classics
Why and How Deep Learning Still Matters
University of Virginia Press 2019
Francis X. Clooney
We live in an era of unprecedented growth in knowledge. Never before has there been so great an availability of and access to information in both print and online. Yet as opportunities to educate ourselves have greatly increased, our time for reading has significantly diminished. And when we do read, we rarely have the patience to read in the slow, sustained fashion that great books require if we are to be truly transformed by them. In this book the author argues that our increasing inability to read in a concerted manner is particularly notable in the realm of religion, where the proliferation of information detracts from the learning of practices that require slow and patient reading. Although awareness of the world's many religions is at an all-time high, deep knowledge of the various traditions has suffered, Clooney challenges this trend by considering six classic Hindu and Christian texts dealing with ritual and law, catechesis and doctrine, and devotion and religious participation, showing how, in distinctive ways, such texts instruct, teach truth, and draw willing readers to participate in the realities they are learning. Through readings of these seminal scriptural and theological texts, he reveals the rewards of a more spiritually transformative mode of reading and how individuals and communities can achieve it.
Raj Balkaran: Audio - Podcast 095: klik hier
Religious Tolerance
A History
Harper Collins 2019
Arvind Sharma
Religion has become a vital element in identity politics globally after the terror attacks of 11 September 2001 in the United States of America. And so the question of how religious tolerance may be secured in the modern world can no longer be avoided. Can religious tolerance be placed on a firmer footing by finding grounds for it within the different faiths themselves? This book addresses that question. In this book Sharma examines Judaism, Christianity, Islam, Hinduism, Buddhism, Jainism, Sikhism, Confucianism, Daoism and Shinto - whose followers together cover over two-thirds of the globe - to identify instances of tolerance in the history of each of these to help the discussion proceed on the basis of historical facts. This is a timely book - the first of its kind in scope and ambition.
Raj Balkaran: Audio - Podcast 096: klik hier
The Muhammad Avatara
Salvation History, Translation and the Making of
Bengali Islam, Oxford University Press 2021
Ayesha A. Irani
The book reveals the powerful role of vernacular translation in the Islamization of Bengal. Its focus is on examining the magnificent seventeenth-century Nabīvamsa of Saiyad Sultān, who lived in Arakanese-controlled Chittagong to affirm the power of vernacular translation in the Islamization of Bengal. Drawing upon the Arabo-Persian Tales of the Prophets genre, the Nabīvamsa ("The Lineage of the Prophet") retells the life of the Prophet Muhammad for the first time to Bengalis in their mother-tongue. Saiyad Sultān lived in Arakanese-controlled Chittagong, in a period when Gauriya Vaisnava missionary activity was at its zenith. This book delineates the challenges faced by the author in articulating the pre-eminence of Islam and its Arabian prophet in a place land where multiple religious affiliations were common, and when Gaurīya Vaisnava missionary activity was at its zenith. Sultān played a pioneering role in setting into motion various lexical, literary, performative, theological, and, ultimately, ideological processes that led to the establishment of a distinctively Bengali Islam in East Bengal, while yet shaping a distinctively Bengali Islam. At the heart of this transformation of a people and their culture lay the persuasiveness of translation to refresh salvation history for a people on a new Islamic frontier. The Nabīvamsa not only kindled a veritable translation movement of Arabo Persian Islamic literature into Bangla, but established the grammar of creative translation that was to become canonical for this regional tradition. This text-critical study lays bare the sophisticated strategies of translation used by a prominent early modern Muslim Bengali intellectual to invite others to his faith.
Raj Balkaran: Audio - Podcast 101: klik hier
The Science of Satyug
Class, Charisma and Vedic Revivalism in the
All World Gayatri Pariwar, Suny Press 2021
Daniel Heifertz
The first in-depth study of the All World Gayatri Pariwar, a modern Indian religious movement. The All World Gayatri Pariwar is a modern religious movement that enjoys wide popularity in North India, particularly among the many STEM workers who joined after becoming disillusioned with their lucrative but unfulfilling private-sector careers. Founded in the mid-twentieth century, the Gayatri Pariwar works to popularize practices inspired by ancient religious texts and breaks with convention by framing these practices as the foundation of a universal spirituality. The movement appeals to science in its advocacy of these practices, claiming that they have medical benefits that constitute proof that rational people around the world should find persuasive. Should these practices become sufficiently widespread, the belief is that humanity will enter a new satyug, or "golden age." The book focuses on how religion and science are objects of intense emotion that help to constitute identities. Weaving engaging ethnographic anecdotes together with readings of Gayatri Pariwar literature, Heifetz interprets this material in light of classic and contemporary theory. The result is a significant contribution to current conversations about the globalized middle classes and the entanglement of religion and science that will appeal to anyone interested in understanding these aspects of life in modern India.
Raj Balkaran: Audio - Podcast 103: klik hier
World Religions Reader
Understanding Our Religious
World, Robinest 2020
Thomas Robinson and Hillary Rodrigues
This book designed as an introductory reader for a World Religions course, provides key texts from Hinduism, Buddhism, Jainism, Sikhism, Confucianism, Daoism, Shintoism, Judaism, Christianity and Islam, along with a chapter on ancient religions of the Mediterranean and Mesopotamian worlds. There are 125 passages, 33 symbols, 22 photos, 10 Quick Facts pages, 7 audio clips, and links to hundreds of audio files of technical terms related to the study of religion. Each textual selection has an introduction and footnotes to help the reader understand the context of the passage.
Raj Balkaran: Audio - Podcast 104: klik hier
Sikhs in the Deccan and North-East India
Taylor & Francis 2018
Birinder Pal Singh
This book is a major intervention in the understanding of the dynamics of internal migration in South Asia. It traces the historical roots of certain migrant Sikh communities to the south and north-east India; chronicles their social, religious and economic practices; and examines peculiar identity formations. This first-of-its-kind empirical study examines the socio-economic conditions of Sikhs in the Deccan and the North-East who are believed to be the descendants of the soldiers in Maharaja Ranjit Singh's army despatched to the two regions in the early nineteenth century. It draws on extensive ethnographic accounts to present the social realities of the different communities, including language, religion, culture, occupation, caste, marriage and kinship, and agency. It also questions the idea of Sikh homogeneity that many within the community have come to believe in, while revealing both differences and similarities. The book will be of great interest to scholars and researchers of sociology and social anthropology, migration and diaspora studies, religion, especially Sikh studies, cultural studies, as well as the Sikh diaspora worldwide.
Raj Balkaran: Audio - Podcast 105: klik hier
Bhante Saranapala on Kindness
The Urban Buddhist Monk
New Books Network 2021
Bhante Saranapala
What does wisdom have to do with kindness? This podcast features words of wisdom form Bhante Saranapala, also known as The Urban Buddhist Monk. An International Monk, Teacher, and Speaker, Bhante is the Founder and President of Canada: A Mindful and Kind Nation, he teaches loving-kindness meditation and offers private consultation and public speaking.
Raj Balkaran: Audio - Podcast 106: klik hier
Regional Communities of Devotion in South Asia
Insiders, Outsiders and
Interlopers, Routledge 2019
Gil Ben-Herut and Jon Keune
This book explores the key motif of the religious Other in devotional (bhakti) literatures and practices from across the Indian subcontinent. The primary aim of this book is to reconsider and challenge inherited notions of the bhakta's or devotee's Other and unmask processes of representation that involve adoption, appropriation, and rejection of different social and religious agents. The book considers the ways in which bhakti might be conceived as having an inter-regional impact - as a force, discourse, network, mythology, ethic - while critically engaging with extant scholarly narratives about what bhakti is and tracing when and how those narratives have been used. The sheer diversity of South Asia's devotional traditions renders them an especially rich resource for examining social and religious fault lines, thereby furthering scholarly understanding of how communalism and sectarianism originate and develop on local or regional levels, with wider geographic implications. Bringing together studies from a subcontinent-wide variety of linguistic, geographical, and historical frames for the first time, this book will be an important contribution to the literature on bhakti, and it will be of interest to scholars of South Asian Religion and Asian Religion.
Raj Balkaran: Audio - Podcast 107: klik hier
Teaching Buddhist Studies Online
A Discussion with Kate Hatmann
New Books Network 2021
Kate Hartmann
The author is Director of Buddhist Studies Online, a new educational platform providing coursework on the history, philosophy, and practices of Buddhism. Founded in 2021 by Seth Powell as a sister institute to Yogic Studies, this book provides accessible, affordable, and high-quality courses for the broader community interested in learning more about Buddhism in a non-sectarian way. It aims to bridge the gap between widespread interest in meditation and other aspects of Buddhist traditions and the all-too-often inaccessible research of the academy. The mission of BSO is discussed, the surprising role the NBN podcast played in BSO's origin story, and growing landscape of public-facing teaching and scholarship. How should scholars think about how to address multiple publics? How can they make their research and teaching available and meaningful to popular audiences while still being academically grounded and responsible? How do platforms like BSO fit into the larger landscape of lineage-based Buddhist teachers, mindfulness coaches, and orientalizing discourses about Asian religions? Kate and Raj draw on their respective experiences with BSO and the School of Indian Wisdom in this wide-ranging conversation about what it means to be a scholar in this exciting new era of the humanities.
Raj Balkaran: Audio - Podcast 108: klik hier
Brian Carwana on World Religions
Executive Director of Encounter World
Religions, New Books Network 2021
Brian Carwana
Why study World Religions? This podcast features words of wisdom from Dr. Brian Carawana, Executive Director of Encounter World Religions who advocates for widespread religious literacy. We learn core insights the author has arrived at having avidly studying and taught the world's religions for over 20 years.
Raj Balkaran: Audio - Podcast 110: klik hier
Muslim Communities and Cultures of the Himalayas
Conceptualizing the Global
Ummah, Routledge 2020
Jacqueline Fewkes and Megan Adamson Sijapati
This book explores individual perspectives and specific iterations of Muslim community, Muslim practice and experience of Islam in the Himalayan region as well as the concept of the general Islamic community the Ummah. A multidisciplinary analysis of Muslim communities and historical and contemporary Islamicate traditions, the book shows how Muslims understand and mobilize regional identities and religious expressions. Moreover, it assesses regional interactions, the ways in which institutions shape Muslim practices in specific areas and investigates the notion of the Himalayas as an Islamic space. The book suggests that the regional focus on the Himalayas provides a site of both geographic and cultural crossroads where Muslim community is simultaneously constituted at multiple social levels. As a result, chapters document a wide range of local, national, and global interests while maintaining a focus on individual perspectives, moments in time, and localized experiences. This book draws attention to the cultural, social, artistic, and political diversity of the Himalaya beyond the better-understood and frequently documented religio-cultural expressions of the region.
Raj Balkaran: Audio - Podcast 114: klik hier
Everyday Shi'ism in South Asia
John Wiley & Sons 2021
Karen G. Ruffle
This book is an introduction to the everyday life and cultural memory of Shi'i women and men, focusing on the religious worlds of both individuals and communities at particular historical moments and places in the Indian subcontinent. Ruffle draws upon an array primary sources, images, and ethnographic data to present topical case studies offering broad snapshots Shi'i life as well as microscopic analyses of ritual practices, material objects, architectural and artistic forms, and more. Focusing exclusively on South Asian Shi'ism, an area mostly ignored by contemporary scholars who focus on the Arab lands of Iran and Iraq, the author shifts readers' analytical focus from the center of Islam to its periphery. Ruffle provides new perspectives on the diverse ways that the Shi'a intersect with not only South Asian religious culture and history, but also the wider Islamic humanistic tradition.
Raj Balkaran: Audio - Podcast 117: klik hier
Ruth Roth on the Wisdom of the Catholic Church
Roman Catholic Women Priests of
Canada, New Books Network 2021
Ruth Roth
What wisdom does the Roman Catholic Church hold for our modern world? Can it become more inclusive? Join us as we speak to Ruth Roth, a Roman Catholic Woman Priest, who was ordained by a Bishop of the Church as part of one such effort.
Raj Balkaran: Audio - Podcast 118: klik hier
Malleable Mara
Transformations of a Buddhist
Symbol of Evil, Suny Press 2020
Michael Nichols
This is the first book to examine the development of the figure of Māra, who appears across Buddhist traditions as a personification of death and desire. Portrayed as a combination of god and demon, Māra serves as a key antagonist to the Buddha, his followers, and Buddhist teaching in general. From ancient India to later Buddhist thought in East Asia to more recent representations in Western culture and media, Māra has been used to satirize Hindu divinities, taken the form of wrathful Tibetan gods, communicated psychoanalytic tropes, and appeared as a villain in episodes of Doctor Who.
Raj Balkaran: Audio - Podcast 123: klik hier
Print and the Urdu Public
Muslims, Newspapers and Urban Life in Colonial India
Oxford University Press 2020
Megan Eaton Robb
In early twentieth century British India, prior to the arrival of digital medias and after the rise of nationalist political movements, a small-town paper from the margins of society became a key player in Urdu journalism. Published in the isolated market town of Bijnor, Madinah grew to hold influence across North India and the Punjab while navigating complex issues of religious and political identity. The author uses the previously unexamined perspective of the Madinah to consider Urdu print publics and urban life in South Asia. Through a discursive and material analysis of Madinah, the book explores how Muslims who had settled in ancestral qasbahs, or small towns, used newspapers to facilitate a new public consciousness. The book demonstrates how Madinah connected the Urdu newspaper conversation both explicitly and implicitly with Muslim identity and delineated the boundaries of a Muslim public conversation in a way that emphasized rootedness to local politics and small urban spaces. The case study of this influential but understudied newspaper reveals how a network of journalists with substantial ties to qasbahs produced a discourse self-consciously alternative to the Western-influenced, secularized cities. Robb augments the analysis with evidence from contemporary Urdu, English, and Hindi papers, government records, private diaries, private library holdings, ethnographic interviews, and training materials for newspaper printers. This thoroughly researched volume recovers the erasure of qasbah voices and proclaims the importance of space and time in definitions of the public sphere in South Asia. Print and the Urdu Public demonstrates how an Urdu newspaper published from the margins became central to the Muslim public constituted in the first half of the twentieth century.
Raj Balkaran: Audio - Podcast 130: klik hier
Translating Wisdom
Hindu-Muslim Intellectual Interactions in Early
Modern South Asia, University of California Press 2020
Shankar Nair
During the height of Muslim power in Mughal South Asia, Hindu and Muslim scholars worked collaboratively to translate a large body of Hindu Sanskrit texts into the Persian language. The book reconstructs the intellectual processes and exchanges that underlay these translations. Using as a case study the 1597 Persian rendition of the Yoga-Vasistha - an influential Sanskrit philosophical tale whose popularity stretched across the subcontinent - Nair illustrates how these early modern Muslim and Hindu scholars drew upon their respective religious, philosophical, and literary traditions to forge a common vocabulary through which to understand one another. These scholars thus achieved, Nair argues, a nuanced cultural exchange and interreligious and cross-philosophical dialogue significant not only to South Asia's past but also its present. This interview is one of 3 interviews related to an upcoming American Academy of Religion "New Books in Hindu Studies" academic panel.
Raj Balkaran: Audio - Podcast 132: klik hier
Religious Studies Today
New Books Network 2021
Amir Hussain
Listen in as Balkaran speaks with Hussain about his scholarship on Muslims in America, his work as the Editor of the Journal of the American Academy of Religion (2011-2015), his role as the Vice President of the American Academy of Religion, and overall trends in the field of Religious Studies.
Raj Balkaran: Audio - Podcast 139: klik hier
Being Black and Buddhist
New Books Network 2021
Pamela Ayo Yetunde
What does it mean to be black and Buddhist, and what does that have to do with Life Wisdom? This episode of Life Wisdom features the dynamic work of Yetunde, Pastoral Counsellor, Co-Founder of Centre of the Heart, Buddhist Justice Reporter and co-editor of Black and Buddhist: What Buddhism Can Teach Us about Race, Resilience, Transformation, and Freedom.
Raj Balkaran: Audio - Podcast 142: klik hier
---
---
Website Overzicht: klik hier Boven: klik hier Home: klik hier